Elhudson designs provides a variety of creative offerings to enhance your company or brand image with marketing, advertising and web solutions. Utilizing the most advanced technology and most exquisite creative minds allows us to meet your design needs in the most efficient manner. Whether you're looking to improve your company's or individual image in the marketplace, want to improve your brand equity, or require a new branding or rebranding campaign, we provide the services required to complete these tasks.
go to site
download portfolio PDF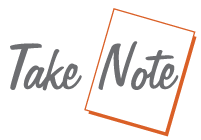 If you're looking for gorgeous stationery, note cards, invitations, announcements, thank you cards and more, look no further. Our pre-designed options are unique, exquisite, fun and sophisticated. In addition to the selection shown here, we offer custom-designed invitations and announcements as well as complimentary elements such as wedding programs, save-the-date cards and others through elhudson designs.
coming soon


Are you in need of custom-designed t-shirts? What about one-of-a-kind t-shirts to separate yourself from the rest of society? At tees me, you can search through a plethora of design options. Browse through our current selection or contact us to share your specific design ideas. Our graphic design capabilities are endless, so we're sure to satisfy your needs.
coming soon